Phase 1 Chiropractic believes in the value of wellness care for you and your family and has maintained a pricing structure that allows care for all budgets. For those without insurance or high deductible plans, our affordable cash plans will be your best option. Please note Wellness Plans refer to non-injury patients. Excludes auto accidents and major injuries. Our office is a cash-based practice. We accept cash, credit cards, debit cards, checks, FSA and HSA for payment. We can also provide a super bill for you to file with your insurance provider or Medicare. We are not a Medicare participating practice nor in-network.

Full Customized Treatment Plan
Depending on the severity of your injury, we will create a full customized treatment plan to get you back to the quality of life you want and deserve. Our treatment plan will include a chiropractic consultation, physical examination with motion analysis, x-ray imaging (if warranted), review-of-findings, schedule of care, and full chiropractic treatment services ( adjustments, soft tissue therapy, heat/ice, therapeutic exercises/rehabilitation, acupuncture, home exercise programs, and pneumatic compression therapy).
No Plan/ Membership
Chiropractic consultation, exam, and treatment: $185

Chiropractic treatment (Heat, soft tissue therapy, and adjustment): $105
MEMBERSHIP PLANS
Membership allows you to get our full treatment approach for an affordable price, plus an exam is included annually for as long as you have the plan. You can also choose a plan that includes acupuncture sessions.
Take control of your health and well-being by acting proactively to get out of pain, getting healthy, and being the most amazing YOU ever. Chiropractic membership plans allow you the flexibility that you want, plus the affordability and great care that you deserve. If you have a family, you can purchase a plan for each member of the family. All are welcome.
*All Memberships include an exercise plan for optimal relief.
*To keep the plan active, the plan is automatically renewed. Cancel Anytime.
CHIROPRACTIC CARE PLAN
Keep your body optimized for health with our Chiropractic Care Plan. Chiropractic ONLY. $120/month
2 Chiropractic Adjustments per month. (Visits expire at the end of each month)

Annual Exam
Schedule the time that you want online, text, or by calling.
Emergency Visit
Now Accepting Care Credit!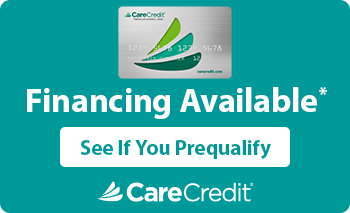 Flexible Financing with CareCredit
The CareCredit health, wellness, and personal care credit card gives you a convenient, flexible way to pay for care for the whole family—including pets! With everyday promotional financing for purchases of $200 or more, you can pay over time with convenient monthly payments. * Subject to credit approval. Minimum monthly payments required. See carecredit.com for details.